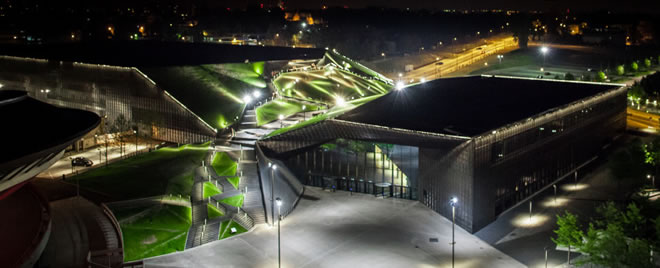 The International Congress Centre – the biggest and the most modern congress centre in Poland was built between 2011-2015. Katowice Council owns the complex. Mr Wojciech Kuspik - PTWP has been managing the Centre since 2016. Renowned architect studio Jems Architects designed the building for International Congress Centre. The complex was created on the old industrial grounds and its architecture is heavily linked with the coal mining tradition of the region.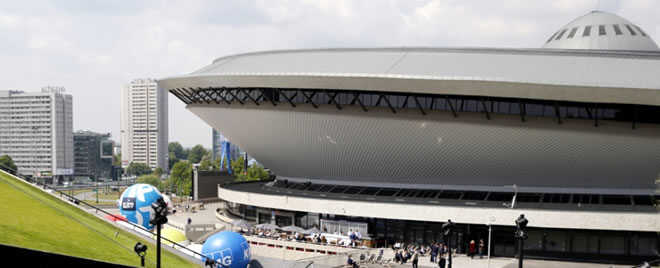 'Spodek' Arena – completed and opened for public use in 1971, is a unique building in scale of the whole country with a great acquis of entertainments, sport and congressional events. It became a staple landmark of Katowice and became one of the most recognisable pieces of architecture in Poland. For many years Spodek has been a place of many great international events such as concerts and sporting events..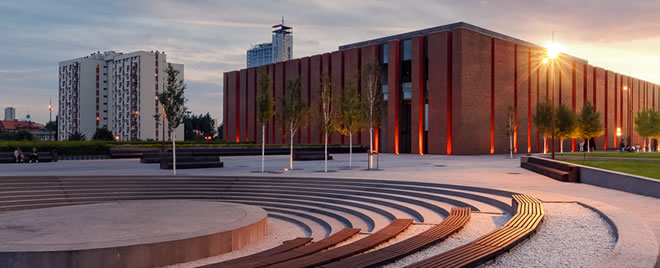 National Symphonic Orchestra of Polish Radio (NOSPR) – original project of architect Tomasz Kanior. This modern building is situated in Katowice Cultural Zone nearby the MCK and Spodek. What makes this building one of the best in Europe is its enormous and modern concert hall for 1800 people. The world famous sound technician Yasuhisa Toyota guaranteed world class sound and musical experiences. The hall was completed with the use of high quality materials with majority of it being high quality wood. This hall astonishes guests, music enthusiasts and musicians from all overt the world that come here to perform.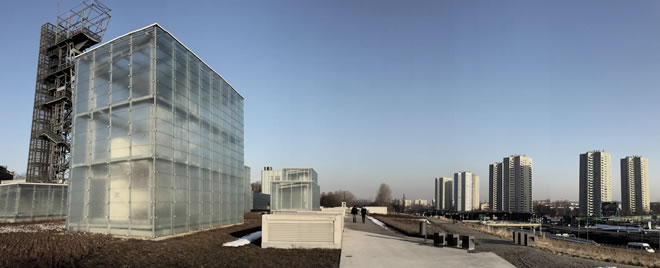 Silesian Museum – complex of buildings created on the grounds of old Katowice Coal Mine is truly unique, due to the fact that its main exhibition hall is situated underground. The usable space of the complex covers 25 thousand square metres and exhibition part is planted on 6 thousand square metres. The Fiegler Riewe Architekten from Graz designed museum's modern construction. Historical landscape of the place is complemented by the shaft, which is utilised as an observation platform made out of glass cubes, which when lit up from inside give an extraordinary visual effect outside. Glass made constructions enable sightseeing of parts of the complex situated 14 metres under the sea level in day light.